The Dusk Ring 
This ring is a stunning handmade combination of deep rich colours given to it by the black fire opal, strategically placed in balance with Campo Del Cielo Meteorite. The dark presence of this ring matches perfectly with the glistening colours of greens, yellow, reds and blues. The Dusk Ring makes for a striking powerful asset to your finger with the incredible history behind its meteorite imbedded within it. 
Campo del Cielo is estimated at a truly mind blowing 4.5 Billion Years old. It impacted the earth in around 1576! To put that insane figure to scale the earth we live upon is 4.543 billion years old. Just take a moment to imagine wearing something on your finger that is as old as the day the earth was created all that this meteorite has seen while floating around the universe. It has seen from outer space the rise and fall of dinosaurs the evolution of mankind every war every achievement and every single sunrise and sunset since the Earth was formed. 
Features:
100% Handmade 
Black Ceramic Ring Core
Campo Del Cielo Meteorite Shavings 
Black Fire Opal  
Customer Reviews
100
reviewers would recommend this product
Write a Review
I recommend this product
Nige
Absolutely blown away with this ring! I bought it for my engagement and it's stunning! A really smooth finish to it and it looks amazing! A myriad of colours, and a little piece of history to treasure each day. Highly recommended!
02/07/2022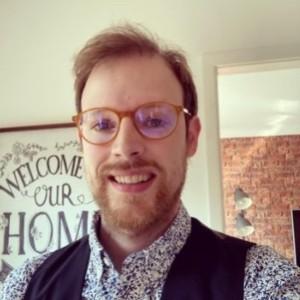 AH
Alex H.

United Kingdom
I recommend this product
Alex Hedley
Fantastic craftsmanship and quality, great customer service. Thanks
WILL DELIVERED ON THIS RING!!
Will DELIVERED on this ring! We had spotted his creations and were looking for a different style of wood and Will was incredibly helpful from the very first message. He put up with rubbish communication (solely on our part!), explained exactly what he could do for us, and was patient and helpful throughout. Once the ring was finished, he even sent us high-quality photographs and a video of part of the process of making it! The ring, which will be my fiancé's wedding band, arrived yesterday. The packaging and thought that has gone into it is amazing, but the ring itself is absolutely stunning. We couldn't have asked for more! Truly would recommend RavenDistrict.
JUST WOW
Everything about this ring is perfect, absolutely love it. Communication was fantastic. Can't wait to get married in September and get to wear this ring! Thanks again